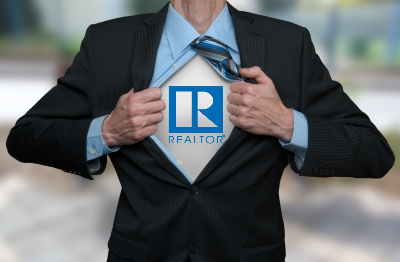 First Time Home Buyer Guide: How to Find the Right Realtor
Purchasing a new home takes some serious prep work—from cleaning up your credit score to amassing a down payment. But, hey, we're just getting started! You also need a comrade in arms: a close ally to help steer you toward homes you'll love more than life itself, find the best possible mortgage, and all in all help you through this emotionally and financially taxing process. That's where a good real estate agent can make a world of difference.
Here's how to find one who's got your back. And your front. Every side, actually.
Know what different titles mean
The first thing you might notice while trying to find home-buying help is all the different titles: agent, broker, Realtor®, etc. Are they all the same thing? Not exactly.
A real estate agent is anyone who's earned a license to sell property, which typically entails taking 100+ hours of course work and then passing a state exam. A broker is someone who's continued his studies and can hire agents to work under him. A Realtor is either an agent or broker who is a member of the National Association of Realtors®. Realtors adhere to a detailed code of ethics to treat their clients honestly and fairly. Consider it added insurance that they're committed to your cause.
Conduct a preliminary search online
We shop online for everything these days, and finding a real estate agent is no different. To locate ones in your area, use online tools, which will give you useful info such as the Realtor's number of years of job experience, number of homes sold, and the price of homes typically dealt with.
Ask questions
How long have you been in real estate? You're looking for a seasoned agent—and while she doesn't need decades of experience under her belt, less than a year or two of experience can be concerning.

How long have you lived in this area? One noteworthy exception to the previous question is if she's lived in the area for a long time. "A newly licensed agent shouldn't be automatically removed from consideration," says Mindy Jensen.
Do you have a team, or do you work alone? Many standalone agents are excellent, but don't ignore the value of a team.
What is your schedule? If they're not a full-time agent, you need to know when they'll be available.
Found that special someone? It's time to move to the fun part: Shopping around and finding your fantasy, dream home—but in the real world.
This article is provided by: Jamie Wiebe writes about home design and real estate for realtor.com. She has previously written for House Beautiful, Elle Decor, Real Simple, Veranda, and more. http://www.realtor.com/advice/buy/how-find-realtor/