Thinking of selling your home this Spring or just looking to make some improvements? At Wilhelm & Associates, we stay on top of current trends and projects that make a big difference in the market today. Some of these steps are easy to do yourself and we can tell you how. This Spring, we are introducing you to a series of home improvements and DIY projects through our blog that will get your home more value and introduce you to a new level of home ownership. Stay tuned weekly and feel free to follow the steps yourself or share with someone who might benefit. We like to call it "Value with Ease".
With a little sweat equity, together we can make a huge impact on your home!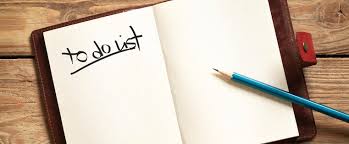 To start, this week take a tour of your home. Look in every room. Open every closet door. Walk around your home with a pad and pencil and take notes. Pretend you were hired to come into the home and improve living conditions. If you were seeing these rooms for the first time, what would you improve, clean, reorganize, paint, redecorate, buy... You are the person that needs to make this space more functional, more appealing, and more livable!
At the end of your journey, looking at the home with "new" eyes, sit down with your list. Look at each room and make a schedule for updating. Within a realistic time period find what works for you. Are you setting aside two nights a week, a weekend day, or just a few hours once a week? Get a solid schedule by room and enjoy making your home a more valuable, more attractive, living area.
And... stay tuned for DIY tips to add more value to your surroundings.